Monday, August 23, 2010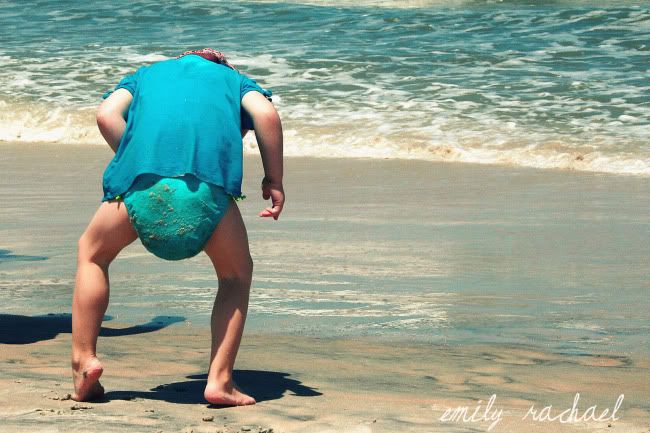 This weeks photo challenge from I ♥ Faces is "Beach Fun!"
And boy, oh boy, what fun we had this day!
Little Miss. S. checkin' her diaper for sand... such a sweetheart :D
Head on over to their site for more great entries!

Rambled by

Emily Swanky
at Monday, August 23, 2010
9 comments:

Monday, August 2, 2010
Well, fellow bloggers...
I've been at it again :)
I just redecorated my room [again] and I'm quite happy with the results!
Here is the pillow compared to the mural... the colors aren't

exact

, but they're close enough! :)
This is my bed... obviously :)
And now I'm done... Hey... I said it was gonna be short and sweet ;)
Hope you enjoyed!! [cause
I
sure did!!]

Rambled by

Emily Swanky
at Monday, August 02, 2010
9 comments: